How Affordable Window Shutters Can Transform Your Decor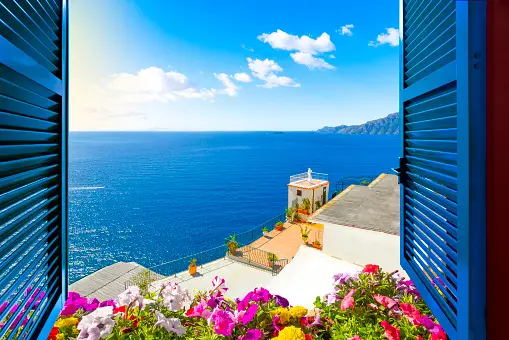 The cost of living crisis has provided all manner of burdens for people. In the most extreme cases, it has made it hard for some to pay their bills and put food on the table. For others, it has meant that while day-to-day living is manageable, economies have been made and luxuries curbed.
In January last year, research by estate agent Nested indicated that Britons spent a collective £22 billion a year (£330 per person) on interior décor, more than any other European nation bar Germany.
Since then, however, it is likely this passion for spending on interiors has been dulled by rising costs elsewhere. Households faced with a squeeze will have to put home improvements or redecoration on hold.
However, it need not be this way. You might find there are actually some exciting options for your home that are actually well within your budget. We would suggest affordable window shutters are just that.
As a local company aware that, contrary to some stereotypes, not everyone in Sussex is loaded, we know full well that affordability is an issue for many people, just as is an appreciation of finer elements such as skilful assessments of need and a professional approach.
Some might perceive that the cost-of-living crisis is fading away, as inflation, having topped out at over ten per cent, was 6.8 per cent at the last count and expected to fall further soon.
The Bank of England has just published its latest inflation attitudes survey, which showed there is an average expectation that the rate will drop to 3.6 per cent over the next year, although that is actually 0.1 per cent more than the predicted figure in May. Nonetheless, the general expectation is for the rise in the cost of living to ease somewhat.
However, this is against the backdrop of higher interest rates that can add much to mortgage costs. While the recent spate of increases may be near its peak, this has proved a shock for many.
All that means household budgets could be tight for a while yet, but that does not mean there are not high-quality and affordable shutter options available.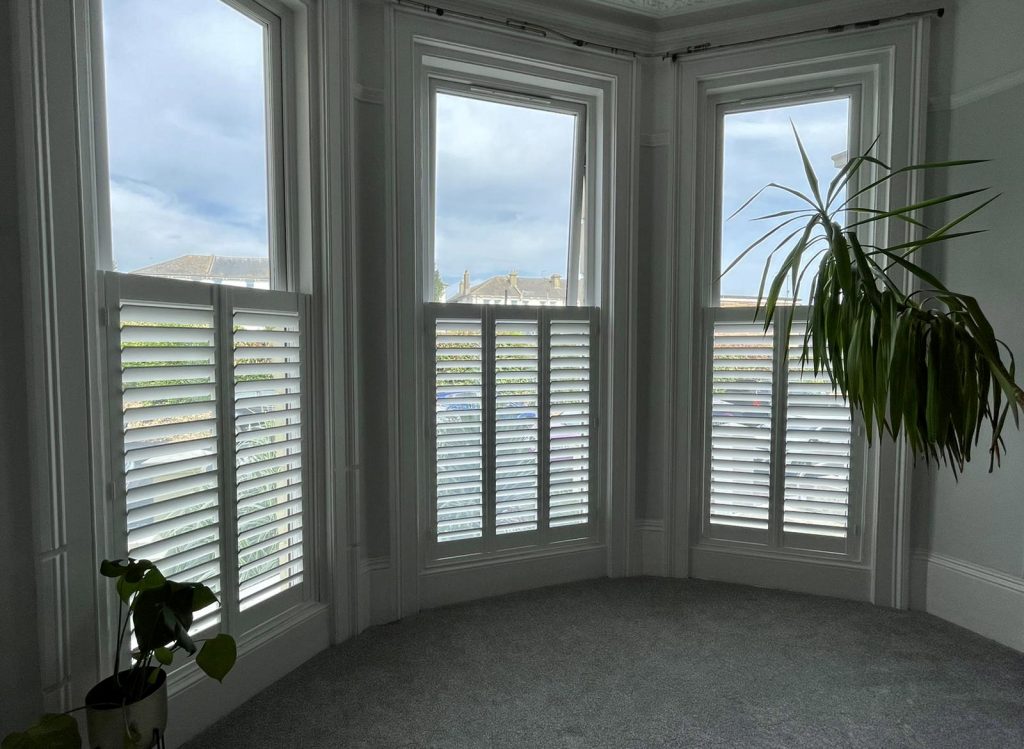 5 Window Shutter Ideas For 2022
If you've been considering relocating the home, then it's important to remember that the windows also need attention. Windows can often be neglected when it comes to renovations, leaving the room feel unfinished. While everyone's attention may be focused more on Christmas decorations at the moment, it's always a good time to think about changes […]
Read more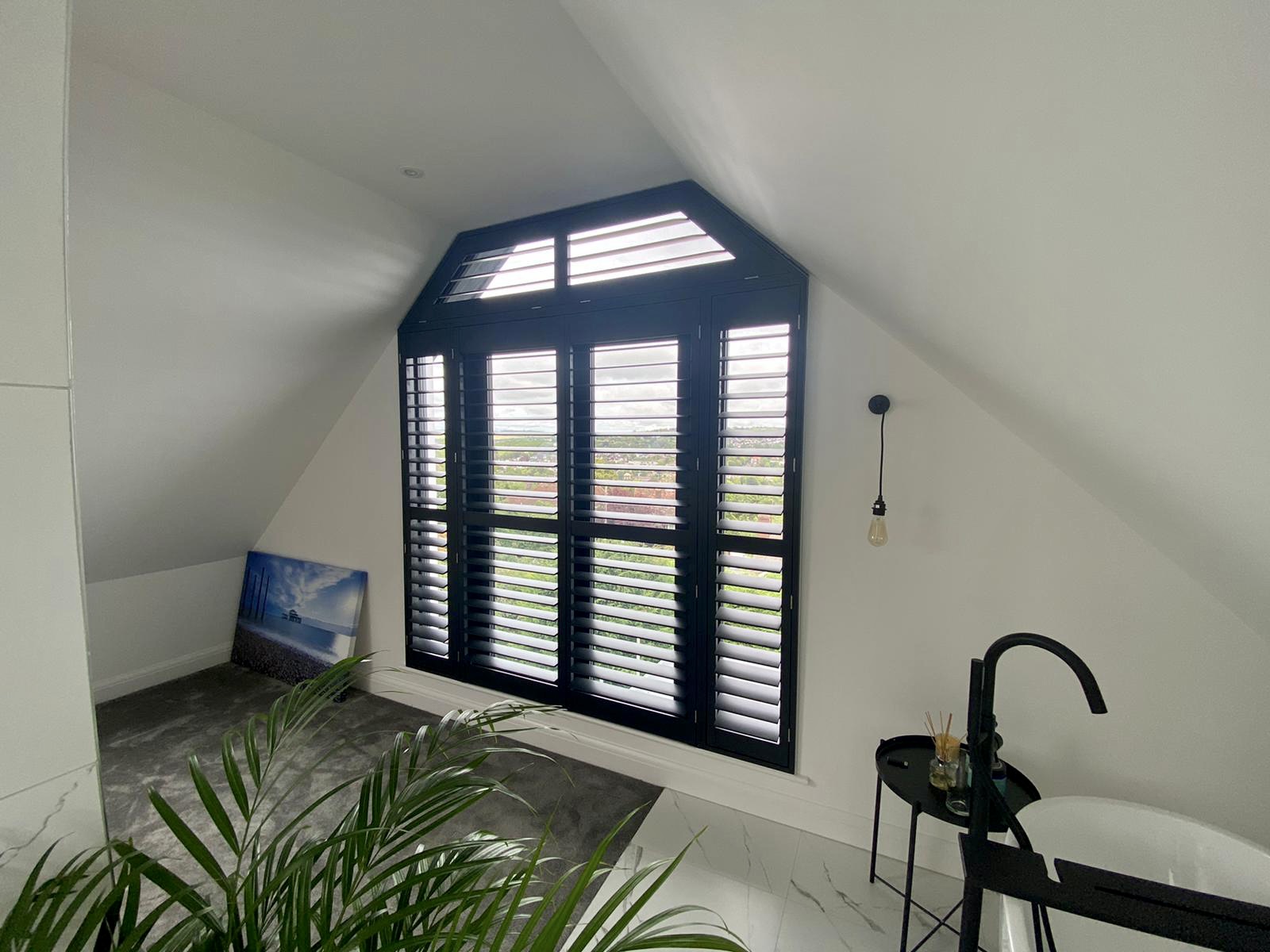 How To Update Your Home Without Breaking The Bank
Many homeowners would love to renovate their properties, but with the cost-of-living crisis forcing most people to look after their pennies, they might not have enough money spare to carry out their redecorating plans. However, there are still things that can be done to give your home a new lease of life. Firstly, The Telegraph […]
Read more
Fantastic job from start to finish, competitive pricing, shutters arrived earlier than expected. Big shoutout to Simon amazing fitter nothing was to much. Loving our new shutters. Thank you Brighton Sutter Co.
Great service and great shutters both from Amy who quoted and Chris who fitted. I was really hoping they were the most competitive price as I thought Amy was the nicest person I received quotes from by far - and they were.
Andrew McCully
2022-07-21
Have used them twice now, and both times have received exceptional service (and a good product!).
We had a brilliant experience with Brighton Shutter Company from initial contact through to fitting. Will responded to our contact email promptly and came round to quote within a few days. Our fitter Chris arrived when he said he would, was polite, and was done without any fuss within a few hours. The quality of the shutters is excellent. We wouldn't hesitate to use BSC again.
Outstanding service from Will and Chris. I would highly recommend their service.
I highly recommend this company. The guys are great. Shutters are everything I hoped for. Workmanship was excellent no mess a very professional job.
Fiona Bauermeister
2022-06-29
Chris came to fit the shutters. He was really polite and did an excellent job. I would recommend Brighton Shutter Company and I would be more than happy to use them again.
Victoria Jones
2022-06-16
I am absolutely delighted with my shutters. Will and his team provided an excellent service from the consultation to the fitting. They are exactly what I wanted and have completely transformed my three rooms. The end result is just perfect. I couldn't recommend The Brighton Shutter Company highly enough.
Came highly recommended by friends and are really pleased we used them also. Will was very knowledeable and made great suggestions when measuring up and quoting and Simon the fitter was very thorough and tidy. They look fab!
We ordered our shutters with Will from The Brighton Shutter Company, who was brilliant from the word go. Will took the time to go through all the different styles, colours and variations of shutters that they offer, he helps us design the perfect shutters for both rooms that we wanted all the way down to the little details. He communicated all the way through the manufacturing and delivery process, making sure we were not left out of any details. The installation was just as easy and took no time at all to install. The quality of the shutters are second to non, sturdy top quality timber and no defects or marks. They finish the room off beautifully, so thank you! Would 100% recommend and use when we come to getting more installed later down the line.