What Is Heat Gain & What Can You Do About It?
As global temperatures rise, keeping our homes cool will become increasingly important – even here in the UK with our famously damp climate.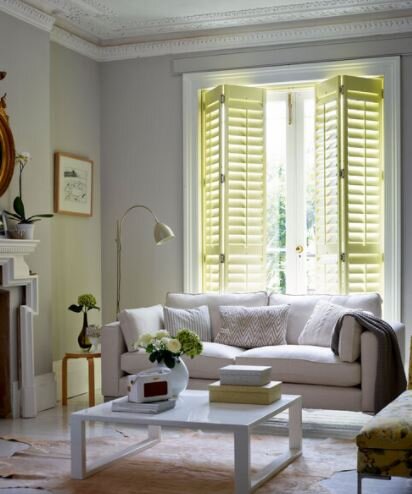 Experts say that we should expect to see summer temperatures regularly topping 40 degrees C in the near future, so understanding heat gain and what you can do to counteract the effects will soon become essential for comfortable living.
Heat gain – which is also known as thermal or solar gain – is the transfer of heat into your house from a variety of different sources, with the main one being the sun. During the summer, solar radiation intensifies, so your buildings will absorb more heat, but there are numerous ways in which you can reduce the impact of this.
The majority of homes in the UK don't have air-conditioning units installed (although this may well change in the future), but you can use plantation shutters or similar to particularly good effect if you're keen to keep your home cool in summertime.
A huge percentage of thermal gain comes through your windows, so your choice of window treatment is paramount. Shutters are a particularly good choice because it's very easy to control the amount of light that comes into the room, but you could also go for blinds, curtains or even window film, depending on your budget.
Other ways to help keep your home cool and make it more energy-efficient include painting your external walls lighter colours, improving your property's insulation and making your attic area better ventilated to help prevent the house from overheating.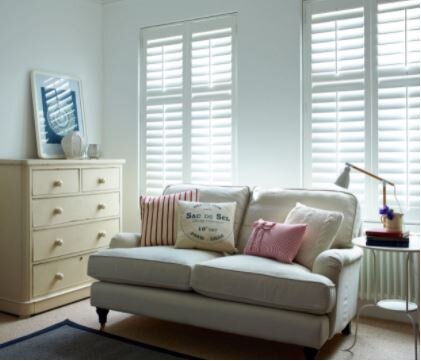 How To Choose Between Shutters And Blinds
So you've decided you want an alternative to curtains for your window dressings, but can't decide between shutters and blinds. It's a big decision, because they are an investment that will form a central part of the look and feel of your home. Once they're in place, you're likely to live with them for some time. Here are some points to consider.
Read more

Are Shutters Eco-Friendly?
Making our homes more sustainable and eco-friendly will become increasingly important as time goes on and the impacts of climate change are felt, but there are lots of ways in which you can boost the green credentials of your property, helping to save the planet and reducing your energy bills all at the same time.
Read more