Brighton is our hometown! Both Will and Amy were born and bred here, so know you are in safe hands when it comes to made-to-measure plantation shutters. Check out some of our latest reviews to see for yourself.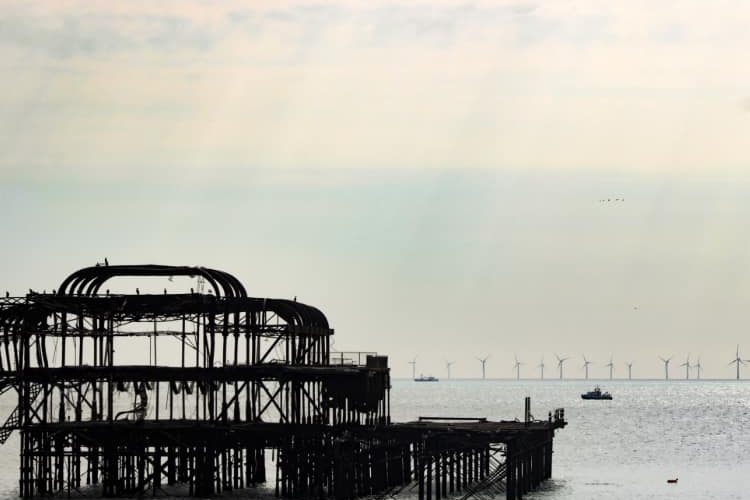 We love Brighton and all of its quirkiness, including its beautiful homes. We are always happy to provide you with advice on the design and look of the shutters that will most suit your rooms and décor. We are here to help you and will always be your local shutter company. Call us to find more.
Free home consultations
We provide free in-house design consultations in and around Brighton to help you choose the best window shutters for your home. From full height to cafe style, we will give you detailed information on the bespoke shutter options that will suit your needs. Our service is bespoke, which means your new shutter blinds will be measured, crafted, and installed with your unique requirements in mind.
Find out more about the Sussex locations we cover here, get in touch if you have any questions, or book your free in-home design appointment below.
A bit about Brighton
Archaeological evidence of settlement in the area dates back to the Bronze Age, Roman, and Anglo-Saxon periods. Did you know that Brighton used to be called Brighthelmstone as documented in the Doomsday Book (1086)? The town's importance grew in the Middle Ages as the Old Town developed, but it languished in the early modern period, affected by foreign attacks, storms, a suffering economy, and a declining population. Brighton began to attract more visitors following improved road transport to London and becoming a boarding point for boats traveling to France. The town also developed in popularity as a health resort for sea bathing as a purported cure for illnesses.
Prince Regent helped to gain visitors to Brighton by creating a fashionable seaside resort. Brighton continued to grow as a major centre of tourism following the arrival of the railways in 1841, becoming a popular destination for day-trippers from London. Many of the major attractions were built in the Victorian era, including the Grand Hotel, the Hilton Brighton Metropole, the Palace Pier, and the West Pier.
Today Brighton is one of the most visited cities in England due to its fun atmosphere and gorgeous architecture. It's also known for some of the finest weather in the UK, which makes it a perfect place to have plantation shutters installed for those sunny days.