Eastbourne is another one of the many East Sussex seaside towns that we have been covering for years now. The iconic Victorian architecture is the key feature of this gorgeous place, and our made to measure plantation shutters have become a popular addition to Eastbourne's beautiful homes. From waterproof shutters to shutters for kitchen windows, our bespoke service is so versatile that we can offer a wide variety of styles, products, and designs to suit your needs. We measure, craft, and install window shutters especially for you. Call us to find more.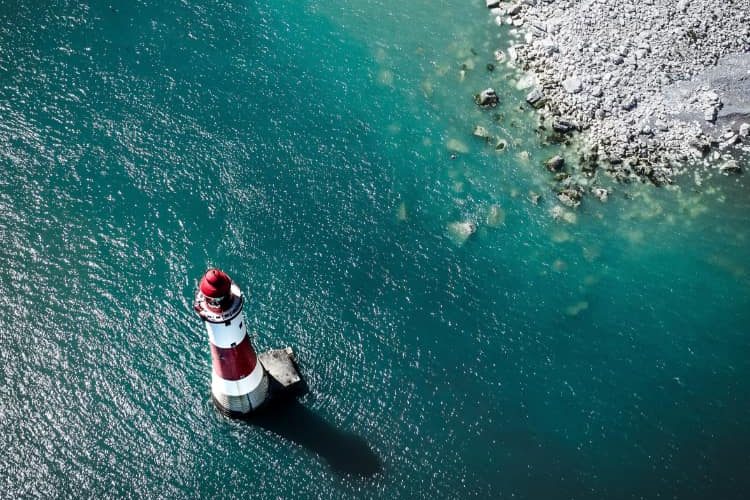 Free Home Consultations
With in-house design consultations in and around Eastbourne, we are happy to provide you with an ideal window shutter solution on the spot. Take our hidden push rods, for example. You can choose to have this to add a more contemporary look to your shutters or go for a more traditional front push rod, with no extra charge. From full height to tier on tier style, custom colours, and premium quality materials, we will guide you through all of our made to measure shutter options that will guarantee to suit your needs.
Find out more about the Sussex locations we cover here, get in touch if you have any questions, or book your free in-home design appointment below.
Why we love Eastbourne
Though Eastbourne is a relatively new town, there is evidence of human occupation in the area from the Stone Age. The town grew as a fashionable tourist resort largely thanks to prominent landowner, William Cavendish, later to become the Duke of Devonshire. Cavendish appointed architect Henry Currey to design a street plan for the town, but not before sending him to Europe to draw inspiration. The resulting mix of architecture is typically Victorian and remains a key feature of Eastbourne. During the war, it was one of the most bombed seaside towns in England. Today,  nonetheless, it is one of the most beautiful seaside resorts and we absolutely love visiting and installing shutters here.