Are you looking for bespoke plantation shutters in Chichester? We know that some of the older style windows in Chichester can be very uneven. If you are struggling to find the perfect shutter company to help you, our local experts are here to help. With over ten years of working with various types of windows, from sash to Victorian-style, we are equipped to accommodate any requests. We are always happy to give you a full design quote, free of charge, with all the information you need to make a decision. Call to find out more.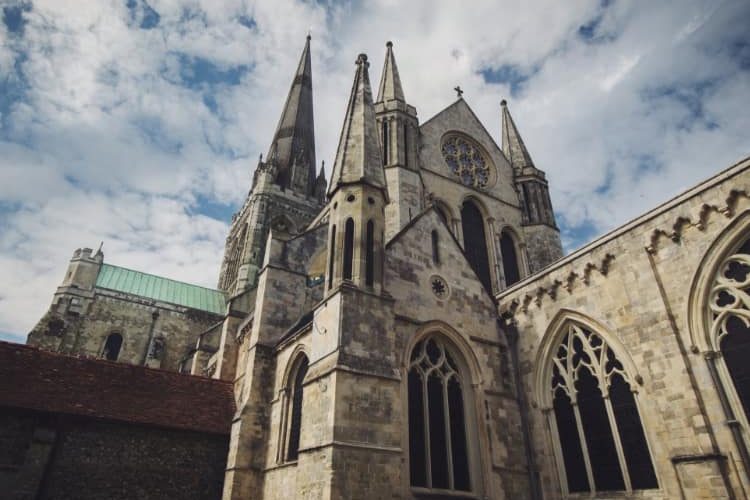 Free Home Consultations
By offering free in-house design appointments in and around Chichester, we can help you decide on the perfect window shutters for your house. Ideal for ambience control, they will help to easily control the light and noise coming through your windows while providing an extra layer of security. From hardwood and polyvinyl options to custom colors and finishes, we have a range of styles to suit any room or window. Our products are always custom-made, which means your new shutter blinds will be measured, crafted, and installed with your unique requirements in mind.
Find out more about the Sussex locations we cover here, get in touch if you have any questions, or book your free in-home design appointment below.
Why we love installing shutters in Chichester
It is an exciting place that we always love to visit. It is the only cathedral city in West Sussex and is its county town. It is also home to many historic and listed buildings, including the Grade I listed Edes and Pallant Houses, 13th Century St Mary's Hospital, and many more! We might be biased, but we especially love Chichester's historic timber sash windows. They can be found on various historic buildings across the city centre, and many of them are a part of the Conservation Area within Chichester District. If given a chance, we would love to install our plantation shutters in these gorgeous houses (just saying)!